5 Reasons to Bring Your Friends to Camp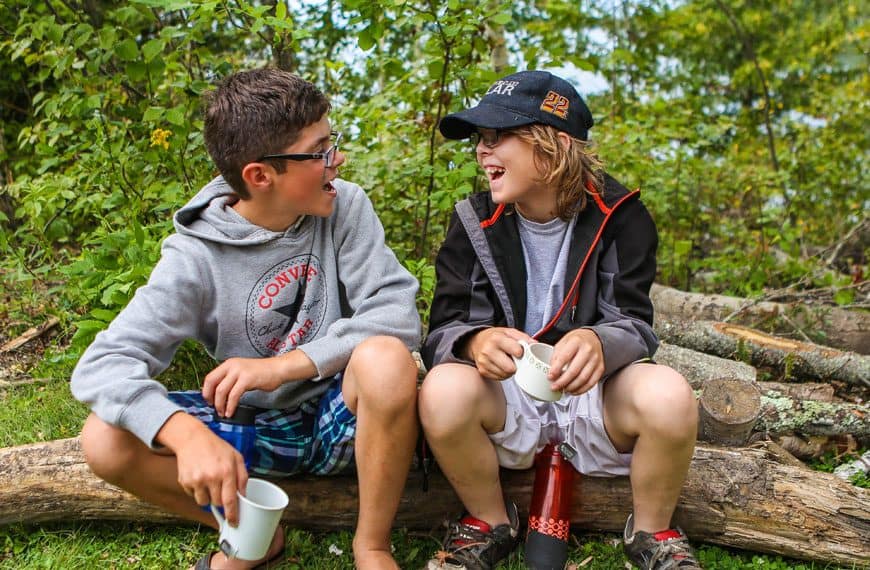 MORE IMPACT! MORE FUN! MORE DISCOUNTS!
– by Sheena McKay
With summer dates filling up fast in our family calendar, I find myself scrambling not only to figure out our schedule but to work around the schedules of our friends as well. I don't try to coordinate summer schedules with others because I enjoy the added dynamic of juggling MORE schedules, but instead because our experience shows that our summer is so much richer when we can share those experiences with friends.
We find that to be especially true about camp. Sending our kids to camp with friends just seems to have this way of amplifying their experience.
With that said, here are five reasons why you should invite your friends to camp this summer!
1) The Discount
This one is obvious (unless you didn't know about the discount. If that's the case, you're welcome!) If your child brings a friend to camp, you receive a discount on your registration fees. It's as simple as that! Now a discount is a significant motivator, but it's not even the best thing about bringing a friend to camp! So read on, my friend.
2) A Confidence Boost for your Kiddos
For kids, there's something about walking into a group of strangers with a buddy by their side that makes them think, "okay, I've got this." If you've ever been to camp yourself, you know that one of the best things, but at times one of the more nerve-racking things, about the experience is the idea of meeting so many new people. When your kids head to camp with someone they already know, it can help smooth over the highs and lows of anticipation by giving them a good friend who will navigate all those adventures alongside them.
3) A Confidence Boost for Mom & Dad
It has to be said that any parent who sends their kid to camp will go to great lengths to ensure they'll be alright. If we haven't already done a full background check on the counsellors, checked if we know someone working in the kitchen or are somehow related to the camp nurse, then we will Facebook Live to find out if we know anyone who lives remotely close to the camp and maybe wouldn't mind "popping in" to check on our child.
If this doesn't apply to you, then you are doing better at this than I am (because I may or may not be writing from experience…). As a parent, I know it can be hard to let my own kids go. But sending them to camp with a friend means that I'm sending them out from under my care with someone they are comfortable with, with someone who can fill the gap when they long for a hug from mom (they may not admit that they want one, but they secretly do).
4) Bringing Camp Home
Imagine your child having the time of their life with the most amazing people, doing things they never knew they were capable of and being challenged to think deeper about who they are and who they truly want to be. They're immersed in that world and they love it, but then it stops. Just like that. And suddenly they're back to their usual routine.
Having someone from their home community to reflect on their camp experiences with means that the lessons they learned and the crazy memories they formed get to live on more vibrantly throughout the year. It means there is someone there to finish the story your child can't stop giggling through; it means there is someone there who "gets" why they've decided to wear a pillow case for a shirt—someone to talk to about the things they learned.
5) Having an Impact
There is something about "sending my kids away to camp" that intrigues people these days; it almost seems counter-cultural. In explaining my reasons for doing it, I indirectly get to share how God is at work in our lives. By inviting others to join your child at camp, you are offering them the story of Jesus wrapped in amazing camp experiences. And each person whose child comes back from camp can share their story and invite more friends, furthering the reach we get to have. Let me also add that the excitement my own kids have in telling people about camp makes it really easy to start the conversation with other parents. This means that my kids are reaching out in our home community along with me! How amazing is that?
As you prepare your summer plans, consider the neighbourhood kid down the street or that friend from youth group. In a world where so many forms of entertainment can be delivered right to your doorstep, camp has this way of inviting kids into a safe place of adventure where they will create memories, build character, discover Jesus and just be who they were created to be.
There are so many reasons why camp is the best thing for kids to experience, so spread the word, friends! You'd be surprised how many people are just waiting to be asked.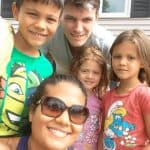 Sheena is a stay at home mom of three and wife to one. She would never claim to know anything definitive about mothering and is fully aware that her kids are the incredible people they are solely because they belong to God. Her passions lie within drawing people into community and her current role as the MOPS Canada Area Coach for MOPS International creates that opportunity amongst Mothers of Preschoolers (MOPS). For more information about MOPS check out: http://www.mops.org/canada/.