Looking to the Future
An InterVarsity Pioneer Camp Manitoba Site Renewal Project
Now Is the Time
At InterVarsity Pioneer Camp Manitoba
we are committed to investing in young leaders in this current generation and for generations to come. We love seeing these young leaders go on to influence their world. We want to keep doing this for years to come.
Our sites on Shoal Lake provide space for every camper, staff and visitor to experience restoration, healing and transformation. These are safe places where people discover who they are and who God is. These are places where people experience the good gifts of community and creation and where they have fun!
Our sites have been serving us well for more than 75 years. They have been well used by thousands of campers who consider Shoal Lake their summer home! Now it's time to begin some crucial upgrades and site improvements.
Please Invest now and help us serve current campers, staff and visitors plus create space for growth. Your gift will also safeguard the camp for future generations.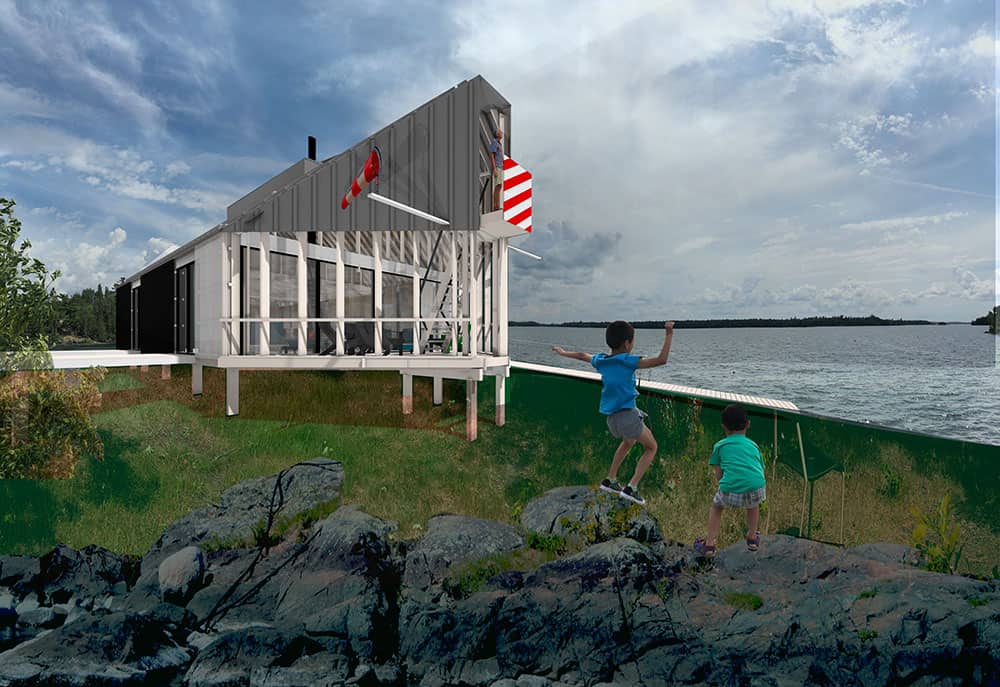 Our Generation to Generation campaign is about a flourishing ministry at Pioneer Camp Manitoba. It's a step-by-step campaign: as we fund and finish one project, we will undertake the next one.  The first project is a new Leadership Training Centre on Bunny Point.
Phase 1 of our renewal begins with replacing the current building on Bunny Point – the Staff Lounge – with a new Leadership Training Centre. This facility will be multi-purposed in its ability to be an effective learning space for staff training sessions and our boys and girls Leaders-In-Training programs. We will also use it for rental groups, Canoe School, and Outdoor Education groups, which are are all in need of a comfortable and inspiring meeting place.
Fundraising Goal for Phase 1: $250,000
We have reached our goal of $250,000 for Phase 1!
Phase 2  of our site renewal will include staff housing renovations, completing the last two camper cabin renewals, converting the main site to bulk propane, and the revitalization of the front bay wall and area. Watch this space for future updates.
Fundraising Goal for Phase 2: $185,000
$56,230 raised
Donate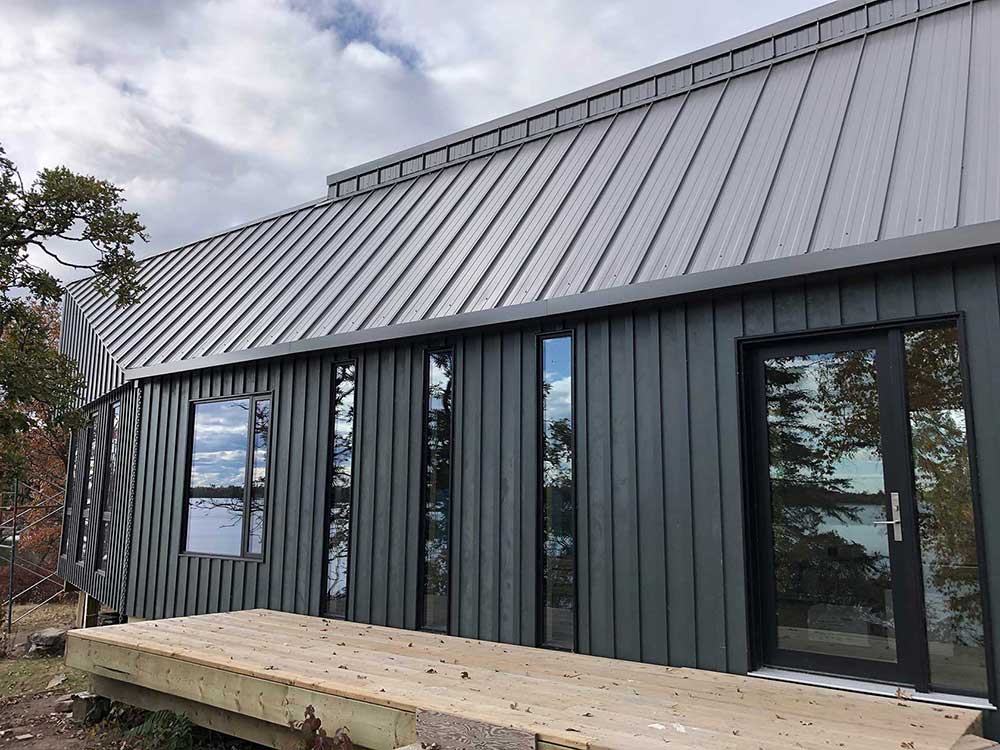 So please join us
We will keep you up to date as we progress both with fundraising needs and with project goals. Sign up for development updates to receive our newsletters.
Dedicated to Ralph Bueckert
Many thanks to Herb Enns, for his insightful collaboration with us and beautifully thoughtful design of the Leadership Centre. The building itself will be much like a lantern, a beacon that looks out over the lake. This purposely honours Ralph Bueckert, a staff member who drowned while serving as a boat driver at camp in the 1960's. This building will stand as a testament to his service.
Donate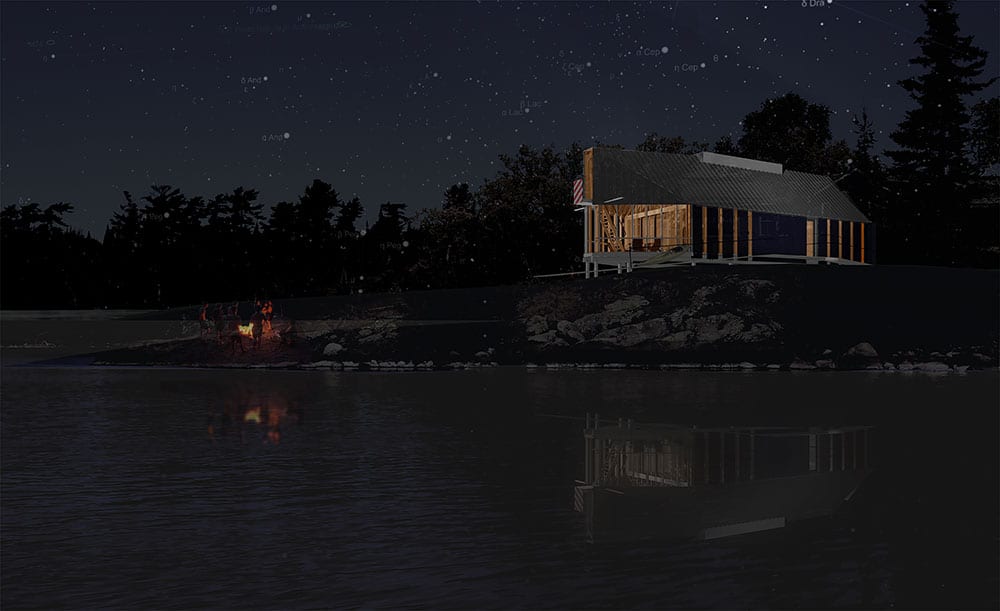 Give specifically to the site renewal in any way you can.
Together, let us be sure that the wonderful story of Pioneer Camp goes on for many more generations.
Donate
Progress
Generation to Generation Site Renewal
October report 2020
I am very pleased to give you an update on our Generation to Generation site renewal. Despite so many challenges this year, Generation to Generation had a remarkably successful summer, including meeting our funding goals for our Phase 1 project, praise God!
I am immensely grateful for the progress we made on our Leadership Center, the new building on Bunny Point. On the interior, we saw completed the wall panelling, window and door trim, other interior finishing carpentry, the whole finished interior has been stained, and all electrical. It looks amazing. On the exterior, the finished siding is completed, exposed wood is stained, and the boardwalk extended and connected to the building. It feels and looks almost ready to use.
What is left to do? While the crew had been scheduled for September, getting the pre-existing stone fireplace repaired and ready for use will now be done in the spring. This delay also meant we could not finish the flooring and some work matching the wall to the fireplace. Once those pieces are complete, we need the furnishings, stairs to the lookout, some minor cabinetry, and railing on both sides of the lookout. Workers are already lined up to start in early spring for these items and it is very satisfying to see this significant project so near completion.
Concerning our Phase 2 site renewal projects, of course we were not able to move them forward as much as we would have liked. However, plans are in place for a new beach wall once funding is in place. This project brought to our attention that first, dock reinforcement work needed to be done in the back bay to get small excavating equipment on site. This equipment will be necessary for both the front bay and bulk propane projects. Currently we are awaiting the work permit from the Min. of Natural Resources. The lumber is on site for the dock work and so we may start this on our winter work weekend.
Looking to other items in our Phase 2 plans, we fully intend to renovate our main gathering space, the Bill Mason Place next summer. Some funds have already been designated to this need. The windows have been measured to get quotes this winter. Upgrades to this building simply need to be done and will include new siding as well as refinishing the wood flooring.
Thank you for supporting our site renewal initiatives in every way. It is important to remember in all the challenges, that site renewal assures the future of MPC for the next generation and allows us to meet the current needs reflected in the growth we have experienced. All for the sake of impacting the lives of campers, students, staff, and adult volunteers, the same way your and my life has been impacted by the unique place we call MPC. Your partnership is essential and makes what we do possible. Please continue to stand with Neil, Sharon, and the rest of the camp staff as we all work toward securing camp for the next generation.
Pete Dearborn
Director, Generation to Generation
Please Invest now and help us serve current campers, staff and visitors plus create space for growth. Donate today!